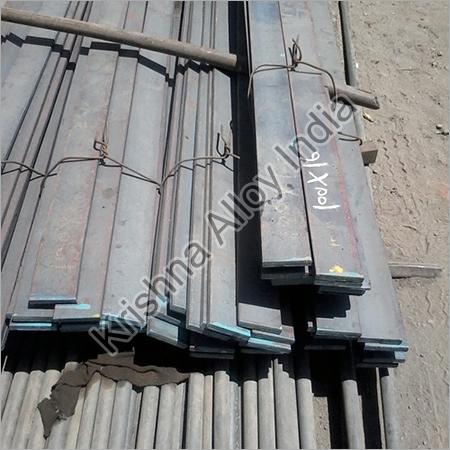 It is hard to imagine our modern-day industrial world without steel flat bars. It will be a struggle without the use of these steel flat bars. These are remarkably versatile, cost-effective to produce and can be recycled widely. It is a flat and thin product that is the cornerstone of the construction thanks to its serviceable strength and low carbon content.
If you want to get an idea about how prevalent these Hot Rolled Steel Flat Bars can be you should look at the local surroundings, rural or urban, following are five major uses of steel flat bars.
It Is Used For Frame Construction
This steel is used to make most of the building frames and you will find that these are easy to cut, drill and also weld the steel flat bars that play a considerable role. As the parts can be pre-fabricated at the factory stage or can be bought as the reason sections like angles, girders and plates, lot of work done before these materials even reach the site of construction and it helps to cut down on the overall time taken for building.
Same for all the steel structures the viability of the techniques that are joining that starts from bolting to riveting means that the flat steel bars can be used to make any desired clad or shape using any desired material.
Renewable Energy
For the energy industry, one of the prime materials that are used is steel. As we know that global warming and climate change are two factors that have a great impact on our planet earth, which is why steel is used for most purposes as it is an earth-friendly metal. It is essential and also does not cause harm to the earth as it is renewable energy. Steel flat bars that were used in the past as infrastructure and construction of different things like pressure valves to refineries are now used as the foundation within the concrete reinforcing and tower structures for foundations within turbines, water gates their generators.
Hot Rolled Steel Flat bar suppliers offer the best materials that can be used for all purposes and can be reused without losing any of their properties or features.
Major Works
The large scale projects are generally designed to either improve or extend the life of the building and other major works are yet again seen steel flats taking the centre. It is essential to make sure that the structure remains safe for commercial, domestic and industrial use as the flat steel bars can be formed easily it's not hard at all to replace, create and also reinforce the parts of the structure. The hot steel flat bar is reworkable even if you have used it before.
These are some of the common uses of hot steel flat bars. There are a lot more that makes steel the most chosen metal that can be used for all purposes. Choose to deal with the best suppliers who provide you with certified and affordable flat steel bars that can be used for different uses without any problem.