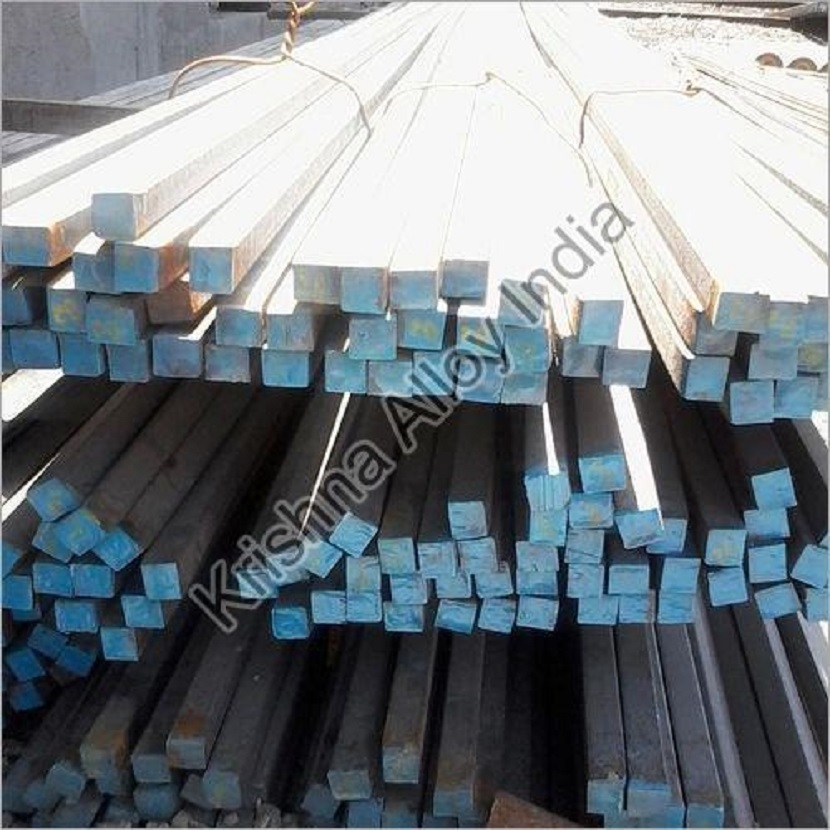 Many kinds of steel bars are used in construction and heavy industries. One of the more versatile among them is the mild steel square bar. They are used in the construction as well as fabrication industries. Made with high-quality steel, these are perfect for a wide range of uses due to their physical qualities. Some of these physical qualities are strength, hardness, and stiffness, to name just a few.
These bars are hot rolled and solid making them ideal for all types of applications like engineering work like manufacturing, repairing, and fabricating. Their strength and stiffness make them able to withstand all kinds of harsh weather conditions too.
Getting your square bars from reputed mild steel square bar suppliers will ensure that you always get quality products. These durable steel bars are ideal for all kinds of manufacturing work too. These bars can be found at the centre of most engineering industries due to their versatile use cases.
• Versatility: The versatility of MS square bars makes them ideal for a lot of industries. The fabrication industry uses them to make brackets, reinforcements, frames, nuts, screws, bolts, fences, gates, window bars, and much more. They are invaluable also in the construction, automotive, and heavy-moving equipment industries.
• Rigidity: The rigidity of mild steel square bars makes them the preferred pick for so many different uses. The strength and load-bearing capacity of these bars are unparalleled. Hence, they are mostly used in semi-permanent or permanent structures like cranes and buildings, to name just a few.
• Customizable: Most mild steel square bar suppliers offer you options in terms of customizability. They can be availed in different shapes or lengths, according to your needs. This makes them more popular than other similar products. They can be moulded or cut as per the user's need too without much hassle.
MS square bars are reasonably priced compared to other solutions that offer the same functions. Its versatility, coupled with its easy malleability make it perfect for precision work while saving a few bucks. It is sometimes considered the most affordable steel bar used in construction projects.
These bars are great for all kinds of applications. They are especially great for window bars as they are solid and dense from 100% hot rolled steel. This makes them not easy to cut through. They do gather a little rust unlike stainless steel but that can be avoided by painting over them. People prefer this anyway because stainless is too expensive to put in window bars.
These are smooth, unlike TMT bars which makes them more versatile since they can be remoulded into spiral-shaped bars. The ability to be reshaped easily is probably one of the best qualities of MS square bars. That is why they find applications in so many industries anyway. You cannot go wrong with picking MS square bars from good mild steel square bar suppliers. No alternative is so easy on the budget while being a jack of all trades.
Uses Of Mild Steel Square Bars
One of the most often utilized forms of steel is mild steel since it can be used to make items in a range of sectors. Mild Steel popularly known as MS is a type of low-carbon steel having carbon content as low as 0.05% to 0.25%.
It may be used for a variety of things, such as fences, signs, cars, furniture, and structural purposes. Because mild steel beams are so strong, this type of steel is frequently used for building frames. Look through the following list to learn more about the many project types for which low-carbon steel can be a great material choice.
• Fencing and gates: Mild steel fences and gates offer both of these crucial traits, which are attributes that are required for two products: security and aesthetic appeal. Mild steel square bars can be coated, primed, or galvanized to prevent corrosion and give it an aesthetic look. It is very difficult to break. If you're interested in steel fences and gates, get in touch with Baker Steel Trading for more details. We can design, manufacture, and install steel fences and gates.
• Machinery Components: One of low-carbon steel's best qualities is malleability, which makes it perfect for use in the production of steel sheets for vehicle body kits and other mechanical parts.
• Pipe Networks: When making steel pipes for various tasks, mild steel tubes are a common choice. This is a result of the pipes' exceptional ductility, which makes them simple to weld while keeping them flexible enough to resist breaking under pressure. To retain their performance in colder climates, these pipes can also be insulated, which will improve the pipework's long-term quality.
• Steel for Structures: Because low-carbon steel is easy to shape and has relatively constant yield strength, it may be employed in scenarios requiring the manufacture of structural steel. In smaller structural applications, mild steel may be preferred over structural steel because of these characteristics and the metal's affordability.
Chemical Properties Of Mild Steel Square Bar
Low-carbon steel has fewer alloying elements than other steels because of its simplicity, which reduces its tensile strength. However, if necessary, these alloying elements can be added to the material to enhance its chemical characteristics.
Depending on your unique needs for the steel, you may frequently discover ingredients like chromium, cobalt, phosphorus, sulphur, and manganese. The desire for corrosion resistance is a key factor in the requirement for other chemical qualities.
If not properly prepared, steel is prone to oxidizing, which leads to rust, which harms (and finally destroys) the steel. Without any extra components, mild steel will experience the same destiny.
Low-carbon steel is frequently alloyed with chromium because of how it reacts to atmospheric exposure, forming a layer of chromium oxide that shields the steel beneath from further corrosion.
Final Words
Ms square bars by the mild steel square bar suppliers are widely utilized in the construction industry to keep seismic devils away from buildings. Steel bars are durable and robust materials used in construction. Mild steel square bars offer a wide range of functions and applications. The bars' form allows for a variety of effects to be produced continually.