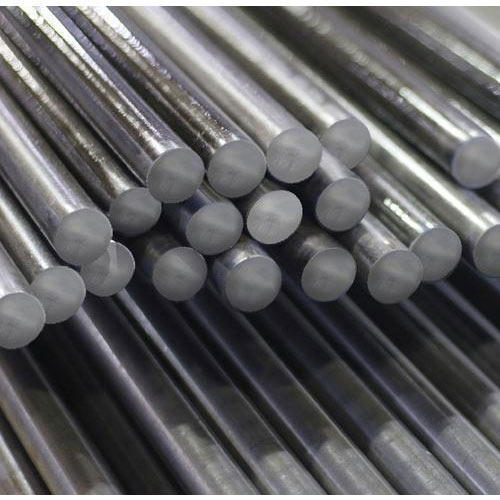 Alloy steel round bar can be used in several industries for manufacturing various kinds of metal parts and products. The round shaped bars are actually the most common type of shape among the rectangular hexagonal and square shaped bars. In order to manufacture such a bar different sequences involving sawing, turning, milling, drilling and grinding are needed to be performed.
All these processes help to finally the end product which has a vast difference from the original stock. In most cases such a process is automated partially with help of highly advanced and specialized mechanical equipment that help to feed the stock through the best suitable processing machine.
During the production process there are several intervals where the segments of metal are cut and later allowed to cool so that the segment can be turned into the shape of a bar. The alloy steel bars are made up of iron along with few tenths of a percent of carbon that allows in increasing the strength of the material . It includes the various ways that are used to test the stress and strain capacity of the metal.
The alloy even improves the fracture toughness of the bar. The different elements that are added in the alloy gives it certain properties like that of corrosion resistance and even oxidation resistance. The alloy steel bar now has much improved properties than that of the elements added.
This allows it to have high tensile strength and the fact it is available in affordable rates makes it most suitable for use in buildings and other forms of infrastructures, ships, trains, cars , machines , electrical equipment, weapons, and more. Alloy steel round bar manufacturers have also made their products available online so that customers can buy them at any time according to their specified needs and requirements.
Alloy steel round bars are available in different measurements. The standard diameters of such a bar range from one fourth units to all the way up to twenty four units. Still there are other sizes available in the market.
Some common uses of Alloy steel round bars
Drill collars
Aircraft seating
Kelly bars
Oil well tool joints
Hydraulic machinery shafts
Trailer axles
Precision lead screws
Axle shafts
Mine drilling shafts
Spline shafts
Piston pins
Jaws
Gauges
Gears
Tractor axles
The fine combination properties that can be developed after the processing of the material makes a alloy steel round barsuitable or ideal for use in such a wide variety of applications. Most of the manufacturers of alloy steel round bars are extremely capable of meeting the needs and requirements of their requirements with help of their unmatched services. This allows them not only to create a hassle free environment for their customers but also attend to their needs much better than others. Some standard sizes of alloy steel round bars are :
16
18
20
22
25
28
30
32
34
36.5
40
The usual length of such a alloy steel round bar is from 3 feet to 6 feet and the packaging is available as bundle's and loose.